NPR-90 Series
Highly Flexible Developed Photo Imageable Solder Mask
As NPR-90 series has low warpage, it's suitable for thinner FPC. And a reduction of cracking problem is expected during manufacturing because this series has excellent flexibility right after UV exposure.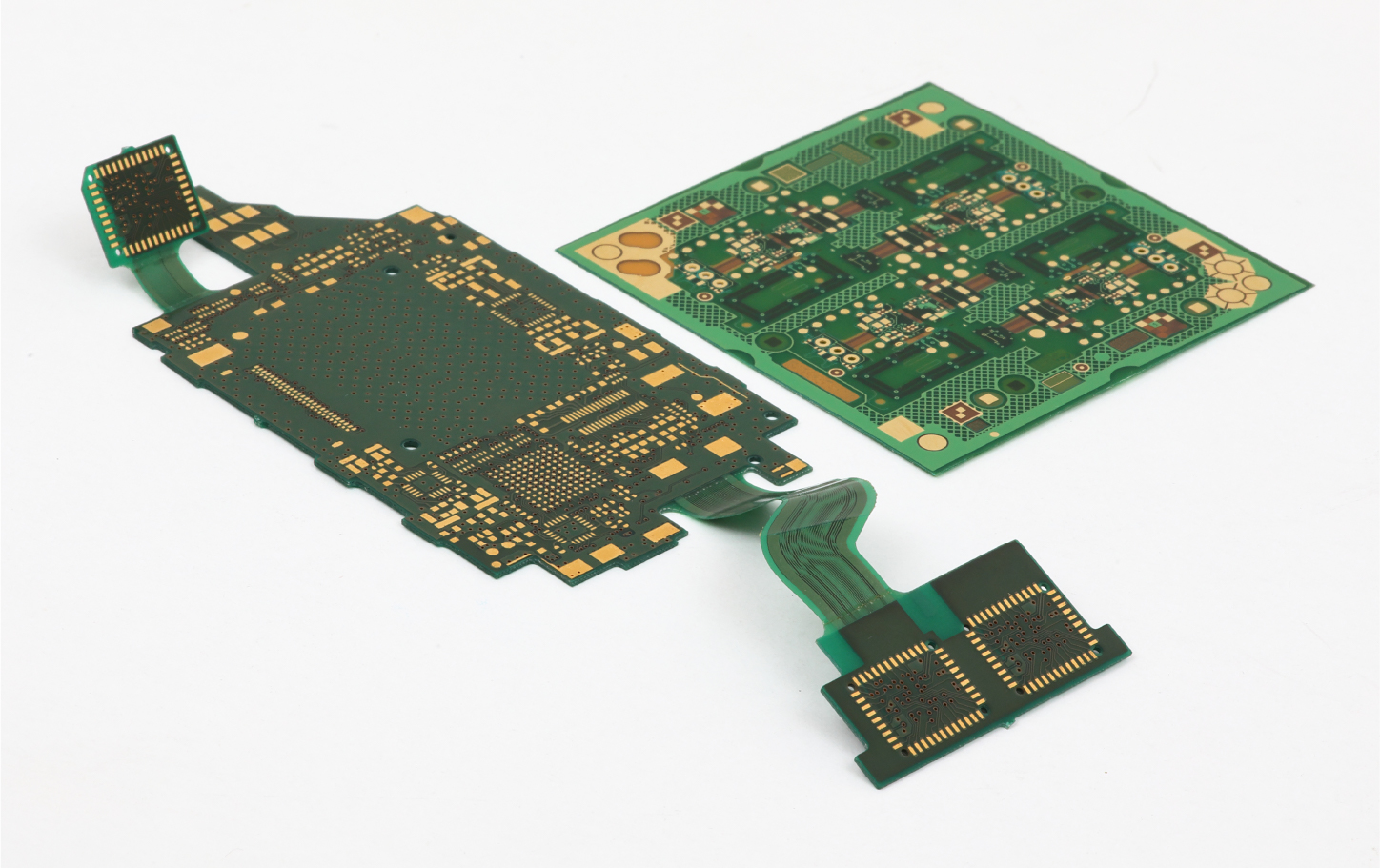 Features
Excellent flexibility and help reduce bending crack.
Almost no warpage occurs after curing.
Improved reflow resistance and solder heat resistance.
High resolution for the fine pitch.
Halogen free and RoHS compliant.
Properties
Item
Representative value
Test condition
Photosensitivity
9 〜 11
25 〜 31
21 Step tablet
41 Step tablet
Resolution
45um / 45um
Line / Space, Thickness about 20um,
Scattering light 500mJ/cm2
Flexibility
> 5cycles
> 7,000cycles
25um PI film, Angle 180deg., Pressure 50N
MIT folding endurance test R=2.0mm,
土 135deg.
Pencil hardness
3H
JIS K 5600
Adhesion
Class 0
JIS K 5600
Heat resistance to solder
> 2cycles
Pb free solder paste,
Reflow peak temp. 260deg.C, 30sec.
HHBT
> 2,000hours
85deg.C, 85%RH, DC60V,
100um Pitch (L/S=50um/50um)
HAST
> 200hours
110deg.C, 85%RH, DC60V,
100um Pitch (L/S=50um/50um)
Resistance to electroless Ni/Au Plating
PASS
Ni 3um / Au 0.08um thickness
Resistance to electrolytic Ni/Au Plating
PASS
Ni 3um / Au 0.1um thickness
Resistance to acid
PASS
10% HCl aq., 25deg.C, 30min. Dipping
Resistance to alkaline
PASS
5% NaOH aq., 25deg.C, 30min. Dipping
Resistance to organic solvent
PASS
IPA, 25deg.C, 30min. Dipping